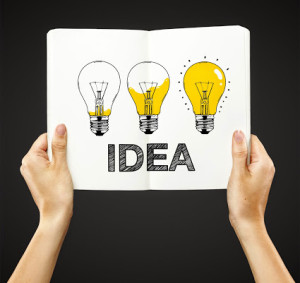 A great Capstone Project idea has to be relevant and have a contemporary importance. The best Capstone Project Ideas are those connected to what is going on in the wider worlds of technology, medicine, society and business. Professor Alex Calvo, the Capstone Advisor at the European University Barcelona Campus, reminds students that all topics are "subject to all sorts of territorial conflicts, political clashes and rapidly-changing social and cultural trends." When companies are hiring, he says the "often look for knowledge in these areas, and the ability to conduct further research. Your capstone may constitute evidence of both."
Here are 5 Capstone Project ideas that are trending in 2015. Look at them in order to avoid caps fails.
1. Industry: Shale Gas and GIS

At Penn State, Sue Brantley and Dave Yoxtheimer are involved in analyzing the distribution of shale gas wells. A Capstone Project idea could involve a student mapping the position of these wells and combining it with any other geological or socioeconomic information the student is interested in.
2. Business: Twitter and Whatsapp
Case studies of successful business models demonstrate analytical ability and capacity for predicting future trends. So, look at what's happening now in social media and see how it points to the future.
3. Politics: America's Changing Population
In the last few years, the US Census Bureau has revealed that for the first time in its history, more ethnic minority babies are being born than white infants. Many universities are interested in how the rise of Hispanic language and culture change the political map of the US.
4. Economics: The Rise of Internet Shopping
Internet shopping has suddenly changed from being a small part of the retail economy to taking a significant slice of all sales. How is this rise going to change our economy? What doe sit mean for the High Street and employment.
5. Technology: Artificial Intelligence
Only recently, renowned physicist, Stephen Hawking warned of the dangers of machines with artificial intelligence. From bots that can interact with us on the internet, to computers that can win TV quiz shows, AI is a fascinating area for capstone technology.
To sum up, if you can keep your Capstone Project relevant and tie it into contemporary trends, you are on the pathway to success.
Image credit: lh3.googleusercontent.com