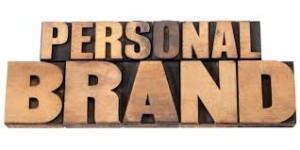 The first thing that potential employers, customers and clients will do when they are evaluating you, is an internet search. What do you think they will find? It makes complete sense to anticipate this and prepare a portfolio of your work to be viewable online. Create a personal site, so that interested parties are able to properly assess your skills and give you the chance to present yourself as you wish. This will feature your accomplishments and, of course, your business Capstone Project. Of course, you will present this in a way that shows you in the best possible light and plays up you strengths and abilities. This is personal branding.
Your Capstone Paper will play a huge role in developing and marketing your own personal brand. Whether you have finished your project, in the middle of producing it, or have yet to begin, it is crucial that you think of it as part of your brand image. Here are 7 great ideas that will help your Capstone Paper and personal brand work together.
1. Include your Capstone Project on your digital resume and portfolio
It

is vital that you own your own URL, it instantly gives you a strong online presence. It is here you need to promote your personal brand by showcasing your strengths, your interests and your core values. Naturally, your Capstone Project is an integral part of this and should take a central place.
2. Include a summary of your Capstone Project online
Your Capstone Project is so important you can expect potential employers to be interested and you should be happy to direct them towards it. A brief summary of what you did and the impact you made is more useful than the whole project.
3. Include a Powerpoint presentation or video
You are likely to have a number of presentations detailing the main findings of your project, this would be useful to have online. Photographs and particularly a video is also great content to support your project.
4. Include your gmail address on all Capstone Project documents
Your Capstone Project is a calling card that alerts employers and other interested parties to your abilities. Make sure they can contact you. University email will change as will company emails, so it is best to use an email you are confident of keeping.
5. Attach a recent photograph
Your image is your unique and is what identifies you in real life, use this online to identify you.
6. Show how your Capstone Project links into your whole brand identity
Demonstrate why your project, like you are unique, showing some capstone project examples. Explain how it comes from your core values
7. Clearly show how the experience and skills gained through your Capstone Project enables you to add value to any organization.
Your personal brand is the projection of the sum of your experiences, education and character that you wish to project to show you in a positive light.
Use your Capstone Project to harness the power of your own personal brand.
Image credit: https://www.cornerstonereputation.com/blog