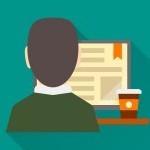 Every year, thousands of students have to write a capstone essay. And every year, thousands of students come undone when it comes time to choose a topic. Generating capstone topic ideas is not easy. Although you might be looking to specialise in a certain field of work, it doesn't necessarily mean that you'll know what to write about when it comes to your capstone essay. Sure, there would seem to be hundreds of ideas out there, but few of them really appeal to you. Moreover, the ones that do appeal to you have already been done.
Of course, this doesn't mean that you don't care about the work that you do, and nor does it mean that you aren't good at the work that you do; it simply means that you're not the best at generating ideas for capstone projects.
Identify A Topic That Interests You The Most

More than anything else, it's important that you choose a topic that actually interests you. Writing about something that doesn't interest you means you've already got off to a bad start. Your heart won't be in it, and as a consequence you'll struggle to get motivated.
So when thinking about possible capstone topic ideas, we suggest focusing on a speciality that interests you the most: If you study nursing, are you more interested in paediatrics? Orthopedics? Geriatrics? Maybe you should write a capstone project for information technology?
Choose A Popular Topic
The more popular the topic, the more research will already have been carried out on the subject. The good thing about this is that you will be able to browse lots of information in order to make your essay as strong as possible.
If, instead, you choose a topic that is a bit obscure and more niche-driven, you will find it difficult to conduct any research into it. As such, you might be struggling for relevant information, and may find that you're actually finding words and arguments hard to come by.
Within a popular topic, you can then generate some ideas for capstone projects.
Post On Forums For Capstone Topic Ideas

The great thing about coming up with capstone topic ideas is that you aren't alone; there are many people in the exact same situation as you, and they're all trying to come up with ideas for capstone projects. By posting on forums, you can ask literally thousands of other students who might just be able to give you a great idea.
Moreover, by posting on a forum, your question might be seen by seasoned capstone writers who are FULL of ideas. In case you are still at a dead-lock, you can use our capstone project help.
Is Your Topic Relevant?
A capstone paper must be based on a hot topic. If you choose a dated topic that no one concerning themselves with these days, it's not going to be of any use. Your capstone project must be relevant, and it has to be a source of current discussion.
If you are really struggling to come up with some ace capstone topic ideas and would like someone to "do my capstone project", we at capstoneproject.net are home to professionals who help students just like you generate ideas.
From capstone topic ideas to final execution, we work alongside you to deliver an awesome capstone project that stands out from the crowd!