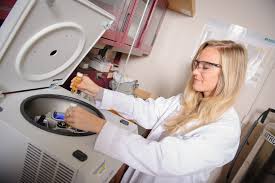 The best Capstone Projects of 2014 were those that examined a contemporary problem in a wide-range of fields, including health, the environment, education, finance, retail, and transport. Student worked on their own or in small teams, often with sponsors from their particular chosen industry, in order to develop innovative research, analysis and evaluation and develop new solutions, which can be incorporated into new design and products.
1. Sound Choice – University of Washington, Master of Human-Computer Interaction & Design
A group of students worked together to fulfill the need for an integrated home system solution for the deaf. They developed a system that provides better notification them of alarms, as well as day-to-day occurrences, like ringing the doorbell.
2. Skylark – University of Washington, Master of Human-Computer Interaction & Design
University students developed a mobile phone app that provides the useful service of continuously updated flight information.
Reference: http://mhcid.washington.edu/2014-capstone-projects/
3. Michael Bauman – Firehouse Staffing and its Effect on Response Times to Emergencies
At the Medical College of Wisconson, Michael Bauman reviewed those media articles that were publicly available, to examine firehouse response times against levels of staffing.
4. Tara Humfeld – The Food Safety Modernization Act: A History of Changes in Authority by the Food and Drug Administration on Imported Food and the Effects on Global Public Health

Tara Humfeld examined the increased quantity of foreign food imports and the consequences for public health and safety. She also investigated the US government's attempts to regulate this area.
Reference: http://www1.mcw.edu/MPH-Program/Culminating-Experiences/Capstone-Project/Graduates-Projects/2014-Graduates.htm
5. Daniel Baird – Changes in Local Government Fund Balance During the Recession
At the University of North Carolina Daniel Baird looked at the effect of the financial crash on the fund balance of local government. He found that, in fact, changes in fund balance are derived mainly from managerial decisions.
6. Mattie Sue Stevens – The Facebook Question: Social Media and Your HR Department
Mattie Sue Stevens examined a very contemporary issue, that of how HR departments are increasingly turning to social media, such as Facebook. Understandably, Facebook is now seen as a huge resource to be mined by these departments.
Reference: http://www.mpa.unc.edu/node/30
7. Andrew B. Macurak – Regulating Bitcoin: Financial Stability, Consumer Harm and Cryptocurrency
At the ABA Stonier Graduate School of Banking, Andrew B. Macurak took on the volatile world and fluctuating value of Bitcoin. He declared that it had captivated investors, perplexed criminals and been roundly welcomed by money launderers. But, he wondered, is there anything governments can do about these internet currencies, and how will the develop?
8. Ronald Sulpizi – The New Face of Retail Banking: A Virtual Reality
Ronald Sulpizi also gazed into the future of finance and the internet and saw trouble for the traditional high-street bank. With more and more of us choosing to bank online, is this not the dominant model of retail banking?
Reference: http://www.abastonier.com/the-stonier-program/capstone-strategic-project/
9. John McGowan – The Turkey Avenger
At the Renée Crown University Honors Program, John McGowan produced the first chapter of his graphic novel, The Turkey Avenger.
Reference: http://honors.syr.edu/capstone/2014/12/04/advice-to-illustrators/
10. Gianna M. Curcio – Effect Mobility Aids
Gianna M. Curcio's saw the obvious requirements for more effective mobility aids. In her Capstone paper she used her background in mechanical engineering and sculpture to produce new designs.
Reference: http://honors.syr.edu/capstone/2014/11/07/to-all-engineers-i-did-it-and-so-can-you/
As you can see, the range of capstone project ideas s is truly astonishing. Hopefully, you will have found inspiration from at least one of these.
Image credit: http://t3.gstatic.com/, http://www.smartgirl.org/, http://chenhungwu.net/portfolio/skylark/pr-confidence.png, http://www.boiseweekly.com/, http://t1.gstatic.com/, http://fm.cnbc.com/, http://images.cpcache.com/, http://upload.wikimedia.org/