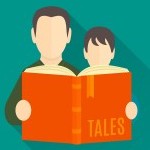 A capstone project is often heralded as the pinnacle of a students' academic career so far. The first  thing that matters the most is capstone paper title, if you master writing the one it means you're halfway to success. It is meant to cap off a great year of study and achievement, and a good capstone project is meant to demonstrate what the student has learned during their entire degree. But despite how rewarding itcanbe, a capstone project is also daunting. Get it right, and you can move on with career. Get it wrong, choose wrong capstone topics, and it can feel as though you're back at the start. To help ease you into the process, you could do a lot worse than check out relevant capstone project proposal examples, capstone project templates, and capstone proposal samples to help gain a better understanding of what you need to do. Let's take a look at a great capstone project proposal examples.
A Useful Capstone Proposal Sample
Do Americans Work Too Hard?

Recent literature has surfaced claiming that Americans are overworked, and, as a consequence, over-stressed. In 1960, 80% of mothers were unemployed. They either stayed at home, looked after the children and the house, whilst their husbands went to work and were the sole financial providers. Today, 70% of American parents – both the wife and the husband – work.

The demand for increased productivity in America has led to this situation. Because the economy is constantly under pressure to perform, the need for more and more people to work more hours means that both parents often have to work. Whereas just a few decades ago, family-time was an important way of life in America, these days it has taken hit. Free-time in American households is limited, and because the U.S. is the sole country in the Americas where national paid parental leave benefit does not exist, the amount of time parents spend with their children has been greatly reduced.

As well as both parents commonly working in America, there is no maximum length of work week. In 134 countries around the world, there is a cap on the amount of hours an employee has to work. In America, there is no such cap. This means that the amount of hours both men and women work are increasing. 85.5% of American males work more than 40 hours a week, whilst 66.5% of females work beyond the 40 hour threshold. This means that American's woe almost 150 hours more each year than their Japanese counterparts, and over 250 hours more than British employees. It also means they work on average 499 hours more each year than their French counterparts.

The amount of hours an American works in a year has led to an increase in productivity. Each worker has, on average, increased the productivity of their 1950's forefathers by 400%. At the same time, real wages have not increased. Moreover, there does not exist a legally mandated annual leave, which means the U.S. is the only industrialised country in the world without one. Compared to France and Finland, where workers get 30 paid vacation days a year, American workers get just 13. This is lower than the average amount of paid vacation days offered elsewhere around the world – 20.
If you need extra capstone project templates or help with any of your papers, our team is here to help!