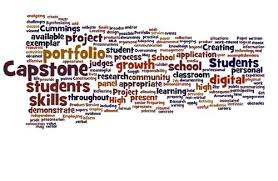 All great Capstone Project ideas need to be current. But if you want your IT Capstone Project to stand out from the crowd, it has to be at the cutting edge. For a winning IT Captsone Project, you need to show that your technology has a practical application, and the very best IT Capstone Projects have practical applications that can be shown to be able to make a positive impact on society.
Here are 5 fantastic IT Capstone Project ideas that are not only new and innovative, but which could have real positive gains for people around the world.
1. Dewey: Social Media for Social Good – Santa Clara University

At Santa Clara University, Sophia Boettcher has used her Capstone Project to develop Dewey – a system of helping social media make a positive impact. Dewey is a mobile app that helps to increase the transparency of charitable organizations and with a points award system, it encourage people to give to good causes.
2. The Use of Drones in Monitoring the Environment – University of Washington
At the University of Washington's Program on the Environment, Sophia Winkler-Schlor has used her Capstone Project to investigate the use of eco-drones in conserving the environment. The use of drones is becoming increasingly prevalent in many areas and while many of the headlines they make are negative, this Capstone Project analyzes how they can have a positive impact.
3. Hydrokinetic Energy Harvester – Oregon State University
If you are interested in working at the very forefront of technology, look to the Laser Flow Diagnostics Lab at the College of Engineering, Oregon State University. Students working on IT Capstone Projects have been involved in designing and building a test for studying how energy can be harvested from moving liquids, to produce a highly-efficient and renewable source of energy.
4. ShoutBoard – Santa Clara University
At Santa Clara University's School of Engineering Evan Havilsch, Ketan Kumar, Tovin Thomas, used their Capstone Project to develop ShoutBoard, a social network that enables people to interact with those that are nearest them.
5. The Impact of Facebook: American University, Washington
Studying at the School of Communication, American University, Beth Schwartz investigated the impact Facebook has had on American women in their twenties. Facebook has become a constant and sometimes dominant part of people's lives and it is important to study the impacts of this IT.
Whether you want to use your Capstone Project to develop new apps, or investigate the impacts of existing social media, inspiration can be found with us!
Image credit: http://www.abss.k12.nc.us/domain/1301