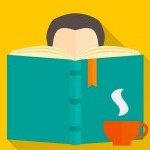 Every year, many students are asked to write a capstone project. It's supposed to be the pinnacle of your academic career so far, and it's supposed to be a rewarding experience. Ultimately, though, as much as it can be a rewarding experience, writing a capstone project can also be a very daunting experience. Worse still, many students don't even know where to begin. Never mind writing that opening sentence and nailing that first paragraph, a lot of students struggle just to come up with an idea.
Or, at least, that's the way it can appear. The reality is that there are MANY capstone topics to choose from, but the real problem is choosing a topic that is right for you. After all, good capstone topics are th

ose that interest you. They're also those that come with a lot of research attached to them. And they're also topics that are very current and thus relevant.Generating capstone topics ideas, then, is actually more difficult than many students at first realise. After the first half-hour of brainstorming capstone topic ideas, it can be easy to think "it's okay, an idea WILL come."
Then, after a whole week, you still haven't come with any capstone topics.
Yes, that's how difficult it can be. Let's take a closer look at some good capstone topics pulled from a variety of sources that make interesting capstone projects.
Possible Capstone Topics
Do oil companies make oodles of cash while the rest of us pay over $4 a gallon?
In the 21st century, women still make less money than men. Why is this?
Just like there exists a minimum wage, should there also exist a maximum wage?
Are American's worked too hard?
If we work harder, do we gain productivity or lose it?
Is it a parents' duty to censor literature for their children?
Why are college athletes not paid?
Some students are naturally poor at exams, but otherwise excel in life. Should there be an alternative to exams as a form of assessment?
In Europe, students take a gap year between high school and college; should American teens do the same?
Is the food sold at school cafeterias damaging our children's health, and should the government impose restrictions?
Are school uniforms still necessary?
One released from prison, should sex offenders be free to choose where they live and where they are employed?
Should Holocaust denial be outlawed?
What does it take for a person to become a suicide bomber?
Should it be legal to sell human organs?

Good capstone topics are few and far between. What one student thinks makes for a good topic, another student might not. If you really are struggling to come up with some capstone topics that you feel you would be able to write about, why not get in touch with us at capstoneproject.net?
Available 24/7, we are home to a team of dedicated professionals who help students just like you come up with better capstone topics ideas. Rather than struggle on alone, contact us today. We are happy to help.