Take a Look at These Occupational Therapy Capstone Project Ideas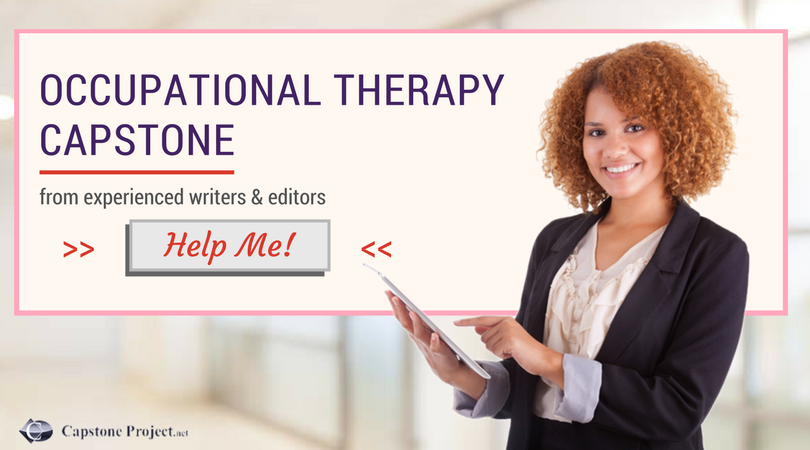 Importance of Your Capstone Project Occupational Therapy
Occupational therapy is an area of healthcare that is growing at a much faster rate than most others. The US Bureau of Labor Statistics expects that demand for occupational therapists will grow by 24% over the next 10 years. This makes this a highly secure area to work within and a rewarding one with average salaries of over $81 thousand per year. But getting a job will be reliant on gaining your degree, especially on your final paper. Before starting off, take a look at sample capstone paper APA format and define your tasks.
Coming up with the right occupational therapy capstone project ideas is going to be vital to your graduation. This project is often the final part of your course and will need to be passed if you are to get your degree. The topics that you select will control how likely you are to get a successful outcome from the research and writing that you undertake.
Many students will struggle with their capstone, this is why we offer you so much support. Whether you are studying for an RN, BSN, DNP or another degree you will find that our experts are here to help you. We provide support for finding the right occupational therapy or healthcare informatics capstone project ideas for your research. With our help, you will be able to submit a project that you can be proud of.
What Makes Occupational Therapy Capstone Ideas Good?
Whether you are studying for an RN, BSN, DNP, or anything else you will need to spend some real time brainstorming your ideas for projects. Coming up with the right one for you is vital if your project is to pass. But first, you have to understand what they will be looking for in a project.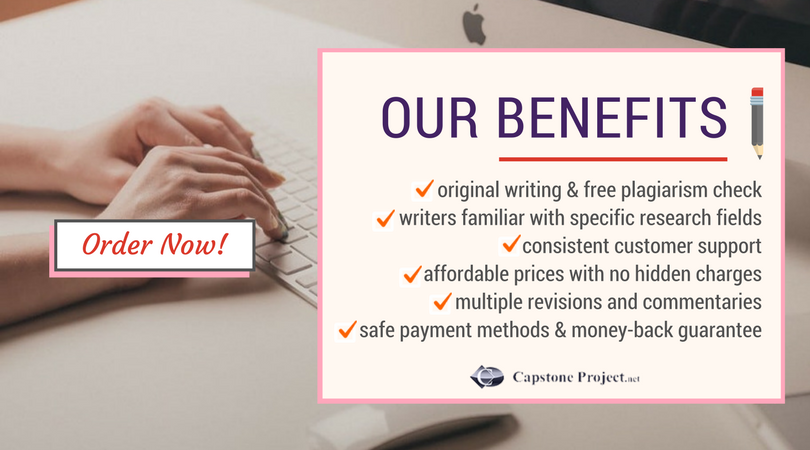 You need to be able to demonstrate your skills and knowledge in the field of occupational therapy and that means selecting a project that is:
Relevant: something that is a problem within your subject area that you will need to use what you have learned to solve. It should be a real-world problem that will benefit your field if you solve it.
Unique: if there are already established solutions that work perfectly well then it is not going to worth your while looking into the problem.
Achievable: if a study is going to take 2 years to complete or will require equipment or patients that you simply do not have access to then you are not going to be able to achieve it with the resources that you have.
Defined: if you cannot define the issue and the outcome that you are looking for then you will be unlikely to have a problem that is sufficiently focused for you to work on.
How to Select Topics for Capstone Occupational Therapy
Knowing where to start when selecting your topic ideas is often the hardest. Most students will go back to their work to see if that triggers any ideas of investigations that they may wish to make. Alternatively, you may have issues that you have encountered during work experience that may make suitable projects. In addition, you may want to read in areas that have a specific interest to you or that may be relevant to your future career goals.
Another way to get ideas is to look through our 20 hot topics in occupational therapy as they may provide with inspiration for your research:
Barriers to employment faced by mute and deaf individuals in the retail industry
Study of work experience and volunteer work undertaken by occupational therapy students
Psychological effects of returning to work after limb replacement
The investigation into the reasons for gender bias in occupational therapy training
The relationship between income levels and healthy living for teenage girls
How to improve perceptions of undertaking physical activity in deprived neighborhoods
The use of pets as a tool to improve healing alongside physical therapy
Using participation within choirs to benefit pensioners with early signs of dementia
How IBS affects those within employment
Using debating as tool to improve drug and alcohol recovery
Using occupational therapy for new mothers
Improving social inclusion for those with intellectual disability
Community integration for stroke survivors using unusual methods
Using driving simulators to improve stroke recovery
Rehabilitation within prisons
Yoga for breast cancer patients
Management of obesity within an educational setting
Effect of peer support group for burns victims
Investigation into spinal injuries and sexual health
Techniques for reduction of phantom limb pain

How to Write Your Capstone Project in Occupational Therapy
Once you have your capstone project ideas for occupational therapy the next stage is going to be to actually conduct your research and write up your paper. The following advice from our experts will help you with understanding how to go about this in the best way:
Take a look at a sample capstone paper APA format: by looking at examples of what is expected you will have a much better understanding of what you should achieve.
Create a plan: map out what you need to achieve on a daily basis with clear milestones for the key achievements that you will need to make.
Outline the capstone paper: rather than rushing straight into your writing sketch out what is expected within each section so that you will be able to conduct your writing smoothly.
Don't forget to allow time to revise your writing: your work must be perfectly written if you are to communicate your points well.
What to avoid in your project:
There are several things that you must always avoid when writing your capstone paper:
Never leave things to the last minute: although it feels like you have a lot of time you really do not.
Never do all of your research online: Google is not the only way to find reliable information for your research. Use the library and relevant journals to find information to reflect the point you wish to make.
Submitting without proofreading: small issues with your writing could have a significant impact on the end results.
How Can We Help with Your Occupational Therapy Capstone?
There are many areas that you may struggle with when completing your capstone. Our occupational therapy experts will work directly with you to understand precisely the support that you need to complete your project. We can provide as little or as much help as you need from selecting topics to writing your whole paper from scratch.
All of the help that we provide for you is unique and delivered in a confidential manner. We provide free proofreading and deliver on time with a plagiarism report to confirm that writing is original. With a full satisfaction money back guarantee we are confident that you will always get the best from our services.
Get in touch with our experts here today for help with everything from selecting your occupational therapy capstone project ideas to writing that winning paper!