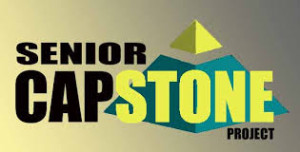 What are the aims of your business Capstone Project? Naturally, you will want to pass, gain praise from your examiner and gain some useful experience. But the very best business Capstone projects do something more – they have an impact outside of the university and show that you are ready to affect change in the wider world. Imagine if your business Capstone Project could be turned into potential business in its own right and you will be able to realise some business capstone project ideas.
Here are 5 business Capstone Projects that have great practical applications and could be used in future business ventures.
1. Implementing a Knowledge Management System at Google: Santa Clara Leavey School of Business

A Capstone Project teams from the Leavey School of Business worked with the Finance Information Technology group at Google, Inc. to develop a portal and document management system. This gave the Finance IT department a one-stop solution to storing information and, ironically, allowed Google employees to search for information more effectively.
Reference: http://www.scu.edu/business/msis/pastcapstone.cfm
2. Anomaly Squared: University of North Carolina Greensboro
A Capstone Project team from the University of North Carolina worked with this national digital agency to develop a business place for supporting investment in a new product. The students were responsible for the market research of this new product, evaluating risk and producing a comprehensive marketing strategy.
Reference: http://mba.uncg.edu/student-success/capstone-projects/#sthash.C5hU6Spl.dpuf
3. SpeakYourMindFoundation – Brown Univeristy
When Elizabeth Weber graduates from Brown she plans to start her own company. Her Capstone Project was the perfect preparation for this. She worked on a project designed to help the nonprofit SpeakYourMind Foundation. The Project evaluated sources of revenue, built a brand identity, and developed a new marketing strategy.
Reference: https://news.brown.edu/articles/2013/12/capstone
4. Smarter Stethoscopes – UC Berkeley College of Engineering
Students a the College of Engineering developed an improved stethoscope designed to more accurately diagnose common heart complaints, using algorithms to distinguish between normal and abnormal heart sounds. These devices are to be known as Eko Devices. As a result, the Capstone Project members were listed in Forbes magazine's list of young achievers.
Reference: http://engineering.berkeley.edu/magazine/fall-2014/devices-smarter-stethoscopes
5. Ranch Ride – UC Berkeley College of Engineering
Also at Berkeley, a group of students developed "RanchRide", an integrated mobility services in which passengers can reserve a space on the Mercedes-Benz shuttles of their choice and pre-select their destinations.
Reference: https://funginstitute.berkeley.edu/
As you can see, there is a huge range of possible business Capstone Projects that can set you up for a career in business.
Image credit: http://blogs.henrico.k12.va.us/21/2014/04/04/senior-capstone-project-8174/