Guide on How to Create Computer Science Project Ideas

One of the most time-consuming parts in writing your capstone project would be coming up with good capstone project topics and ideas. The best thing that you can do would be to allocate time to brainstorm and organize potential computer science capstone project ideas. It is crucial that you are able to recognize the importance of your computer science capstone project ideas as this allow you to demonstrate your analytical, research and writing skills. Well written capstone project takes time and make sure that the computer science projects ideas that you will choose have a lot of available data that you can use.
What Needs to Be Covered By Your Capstone Project Ideas for Computer Science?
Selecting computer science capstone project ideas or nursing capstone project ideas is one of the most important steps of your capstone project. Make a mistake during this first step and your project could be doomed to failure right from the start. This is why more often than not you will be asked to provide a capstone proposal prior to launching your project. This allows your topic selection to be reviewed to ensure that you will have a project that is something that you can complete as well as being suitable for your level of education.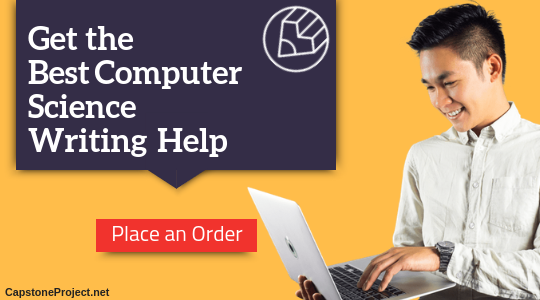 You, therefore, need to know what they will be looking for from computer science capstone ideas and health administration capstone topics before you make your selection. The following guidance will help you to fully understand what will be required of your computer science capstone project ideas:
Select a project that is of interest to you: the project may take months to complete so you will want to be working on something that you have an interest in or you will find it next to impossible to complete the work that is required of you.
Find something that is important to your field: computer science capstone ideas must be based on an issue that requires solving in this area so that you can demonstrate what you have learned to show that you can apply it in real world settings.
It must be an issue that has not yet been tackled by others: trying to solve a problem that has already been solved is no challenge and will not earn you the results that you need.
Is should be ethical: showing that you can hack into a public utility and shut it down would not be something that should be considered.
You must be able to complete it: choosing a project that will take excessive amounts of time or access to equipment that you do not have will not provide you with a project that would be considered feasible.
Top 30 Best Computer Science Capstone Project Ideas
Battlefield strategy game using GameMaker
Graphic zipper foldings of polygons to convex polyhedra
Multimedia website for biology researchers
Congressional district evaluator
Improved E-Prime scripting environment
Analysis of algorithms using game theory
Cell broadband engine simulator
Radar processing optimization using compressed sensing
Stock prediction with neural networks
E-Commerce for a building supply company
Mobile controlled home security system
Remote control technology in home appliances
A closer look into modern human-computer interfaces
The major challenges of operating systems
The roles of computing in education
Banking and real-time systems
Mobile phone-based tools for independent living
Switched control systems: An analysis and control of hybrid dynamical systems
Dynamic FPGA objects
Automated reasoning for verification
Employee tracking system for a fast food delivery company
Secure communications for a small company
Low-cost internet system
SQL explorer
Wrapper construction with XML
Click and drop diagram maker
Clustering algorithms usage
Online data mining system
Intruder detection system
Improved security for online sales business
Sales and stock monitoring system for a medium sized business
Cutting optimization software for a dressmaking business
Motion detection with mobile phone alert
Fire alarm system utilizing Java
Improved database synchronization for remote workers
RFID based automated parking system
Remote and secure PC access
Face recognition using matching of templates
Identity card system based in Java
Barcode generation software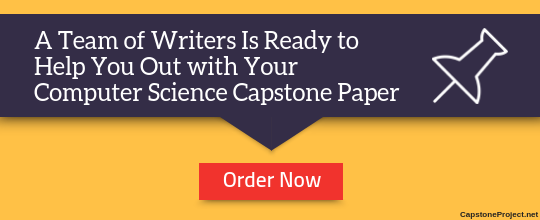 Professional Help to Generate Original Computer Science Projects Ideas
For the majority of students who are still having troubles when it comes to creating interesting computer science or any other capstone projects, such as for instance electronics capstone projects or engineering capstone project, then we are more than happy to provide you the necessary help.
In fact, our company is one of the leading services online when it comes to academic writing as we constantly come up of innovative solutions to common writing problems. Our expert writers are more than happy to assist you in brainstorming the best computer science capstone project and engineering capstone project ideas for you. The best part with our services is that we are focused on giving you high quality and 100% original computer science project ideas. Get started now and enjoy our academic writing help!
Make selecting computer science capstone project ideas easy by working with our professional and effective writing and editing services today!