Tips on How to Create Interesting Senior Capstone Ideas
There are many ways in which you can create good senior capstone project ideas and this will automatically enable you to offer your audience relevant and interesting research. Remember that the entire process of writing your capstone project will be time-consuming which is why you should be able to start early especially if you have no topic yet in mind. When selecting topics or coming up with good senior capstone project ideas, make sure that you choose those that genuinely interest you. Writing your capstone project will be a lot less stressful when you are committed to its ideas. Actually, that is what capstone writing about.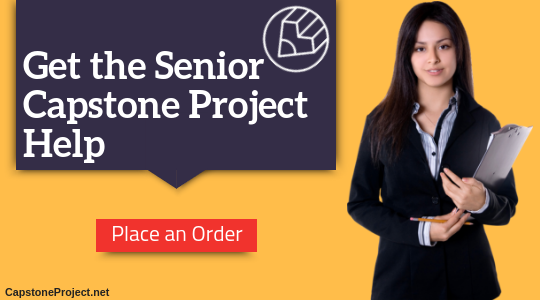 Top 10 Best Senior Capstone Project Ideas
Should parents avoid vaccinating their children?
What kind of person becomes a suicide bomber?
Should the federal government pass a nationwide indoor smoking ban?
Should the government impose restrictions on what kinds of foods can be served in school cafeterias?
What medical information should be confidential? Who, if anybody, should have access to medical records?
What would happen globally if the demand for natural resources is greater than the supply?
Do oil companies make big bucks while the rest of us pay over $3 a gallon?
How do men and women communicate differently using body language, and why does it matter (in dating, the workplace, social circles)?
Do the media both print and broadcast, report fairly? Does it ever cross the line between reporting the news and creating the news?
How can we balance the need to lower the cost of malpractice insurance with the fact that physician malpractice is one of the leading causes of death?
Tips to Pick Senior Capstone Project Ideas
A good capstone writing project is definitely an art, but picking some appealing and powerful research-based idea to write a senior capstone project is really a difficult job. If you have chosen a difficult and boring idea for your research project, just get ready to face lots of hurdles, negative comments and less cooperation of your colleagues and teachers as well.



Following are some tips to pick awesome ideas for your senior capstone project:
Select hot issues: In every era, lots of hot issues remain challenging for the humankind and these are the research works that help humanity to solve these problems. At first, make an aggressive search about the latest hot issues related to your concerned field of study. You can use the internet and research journals for to know about latest hot issues.
Discuss with seniors: Sometimes, discussion with seniors about picking some new ideas for capstone project leads you toward an innovative idea. Normally what happens, when a student gets some idea about its research project, after sometimes he become successful in getting a unique topic for the research proposal. But now this idea is useless for them. You can get benefit from your seniors by grasping this idea
Discuss with teachers: It is obvious that teachers are the best source of getting unique ideas about senior capstone project. They are always well informed about the advancements and future needs in their respective subject. So, they can guide the students in better way about picking some striking idea for their senior capstone project.
Internet: Internet is no doubt, the best option to know about the latest developments and critical problems that are claimed unsolved by the various scientist of all fields. You can easily find some fascinating research project after discussion with famous professors and researchers of your field of study. Open discussion forums are available at website of every institute.
Practical problems in industry: One of the best solution to pick the real idea for senior capstone project is visiting the related industry. Industry is the only place where you can see the practical implementation of your idea. Here you can also find the actual problems that are facing in the industries. You can negotiate with the industry persons and can develop the idea for your research project.
Research journals: Nowadays, lots of research journals are available in every field of study and people present their research works in these journals very proudly. You must read these journals regularly and if you will see some really weird and new research work, you can discuss with the author about further scope of research work in the relevant field.
Research papers: There are lots of websites that provide the research papers at every topic. If you will look into this website, you will find many new research papers every month. You can take some innovative idea from any of these research papers that are related to your field and can use this idea for your senior research project.
Research projects: You can also search the research projects that are already awarded to various professors. These professors advertise the vacancy if research assistant for this particular research work. In this way, you can not only find the idea for your senior capstone project but can earn some money as stipend as well.
Conferences: Conferences about various research works are held all over the globe. These places are also a source of inspiration for the new idea of senior capstone project.
Professional online help: Taking some professional online help for the new idea of the senior capstone project is the best option for all other ones to save time and avoid the problem of rejection. Need catchy capstone projects ideas? Check our list!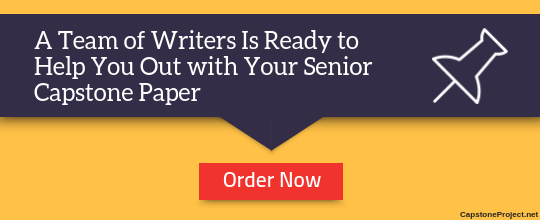 Attract Audience with Unique Senior Capstone Project Ideas
For those who are having problems with writing their capstone project, our company is more than happy to extend you the necessary services. In fact, you will be working with professional writers that can assist you in generating top-notch computer science capstone project ideas. One of the advantages, when you avail our services, is that we strive to make the entire writing process convenient and hassle-free on your part. Need an interesting senior capstone project? Avail our expert writing services online now!
Choose us for the best senior capstone project ideas and succeed with your capstone today!