Why Capstone Health Subjects are So Popular?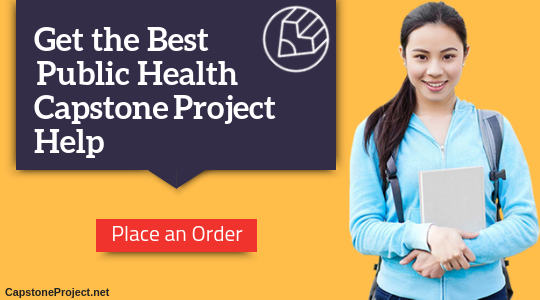 Coming up with a proper public health capstone at the end of your college course is most certainly going to be particularly beneficial when it comes to establishing a career in the subject matter. What is more, you might be able to find some inspiration or use some of the topics we suggest down below.
Knowing just what to include within your capstone project can be confusing. You have to find a unique public health capstone that is going to be interesting and feasible to conduct if you are to deliver a paper that will help you to pass your course. The key to selecting the right public capstone behavioral health topic is knowing just what the program will be looking for. After all, if your topic does not meet their criteria then it will be rejected.
You must consider all of this when making your topic selection:
Is the idea unique? You must select something no one else has yet solved.
Is it relevant to your course? Your purpose is to demonstrate you have learned something during your course by using what you have learned to solve a real problem.
Is it challenging? Choosing a title is simply too easy is not going to win you any grades. You need to do all to demonstrate your skills.
Is it feasible? With a limited amount of time available to you and other resources limited you have to ensure you will be able to finish the research with a high chance of success.
Important Things to Avoid?
Knowing what you should not be writing about is just as important when selecting your topic ideas. The following guidance can help you avoid issues when writing your capstone health:
Don't select a title you have no chance of completing: you have limited time available as well as other resources.
Avoid anything that may be seen as unethical: Paper should not expose anyone to harm of any form.
Don't choose ideas that are simply too easy or not relevant: if you are unable to demonstrate your skills then you are unlikely to graduate.
Never repeat something that has already been done: copying or redoing something to which established and accepted solutions already exist is not going to be seen as any challenge to you.
Examples and Help with Writing
Now you've taken a look at the examples, let's see how to handle a paper of the kind. Below you are going to find 5 quick tips from our capstone health network which are more of stepping stones for your academic document. Let's take a look.
Identify the issue that you want to address
Analyze the issue in-depth by tracing back its roots
Analyze modern ways of handling it and suggest methods of optimization
Cross-reference all your findings and make sure they are accurate
Put down all your findings in writing and proofread your draft
Find Professionals to Help You Out
This is without a doubt a particularly beneficial thing to do. You can take advantage of and get your public health capstone project ideas polished perfectly and free of any mistakes.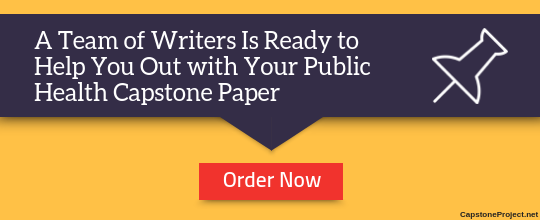 Our capstone health alliance guarantee:
Professional writing and editing
On-time delivery
100% original content
24/7 online support
Your satisfaction or money payback
Plagiarism-free paper
Find the best ideas and write a perfect paper with the help and support of our affordable and professional services!