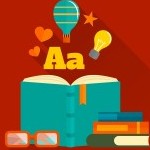 You know the drill. As a student, you're given a whole load of essays to write. But life is pretty easy as a student, and you know that you're in no rush to finish the essay. After all, you've got four weeks and it isn't as though your future is riding on it, right? So you get the essay, and then you kick back and watch TV until, one day, you know it's time to finally knuckle down and work through the night on the essay. You whizz through it and by the morning it's all done! Yay! That wasn't so hard, was it? But when it comes to your DNP capstone project, you have to work a little harder. After all, a lot is riding on this one. Your whole future for a start!
The problems start when you're told that YOU get to choose the topic. At first, you think this is great because it means you won't have to work on any difficult topics. But then you realize that generating DNP capstone project ideas is actually not all that easy. Although the idea of coming up with your own DNP capstone project ideas sounds exciting, the reality is that nailing a topic is pretty darn difficult.
Narrow Down Your DNP Capstone Project Ideas

When it comes to deciding what to write about, the options are endless. This means you need to narrow down your capstone project writing options. You can do this by considering your personal interests, as well as the experience that you have. What do you feel you can write about? What can't you write about? What subjects excite you and interest you? What subjects don't excite you or interest you?
Is Your Topic Feasible?
A great capstone project idea has to be one that is workable. This means it needs to be one which is easy to research. Ask yourself whether it will be easy to write about your topic. Does there already exist a lot of information and research surrounding it? If you can't find much information on a topic, it should act as a warning. After all, if there isn't much information available on a particular topic, it will make it very difficult to write about it. You want a topic that is sustainable and easy to write about.
Are Your DNP Capstone Project Ideas Valuable?
Does the topic of your choice have any worth? When students write a DNP capstone project, they are asked to provide a body of research that will be useful, and which will make a significant contribution in a certain field. For this reason, you need to ask yourself whether your great idea is great enough to be compelling and influence others as well as help to instigate change and perhaps even reform.
Possible DNP Capstone Project Ideas For Topics:
How is social anxiety different from shyness? Is it different?
Is there ever any situation in that terrorism can be justified?
What causes road rage in people who are normally well-behaved?
When there is an airplane accident, should families of victims be compensated financially?
Should juvenile offenders by treated like adults?
Is global warming just a hoax?
Is wind energy cheap, effective and practical?
Should pilots be armed?
Is getting a divorce in America too easy?
Are models too thin, and should there be a minimum weight limit?

If you really are struggling to write a DNP capstone project, you could do a lot worse than check out some DNP capstone project examples. You could also request a meeting with your DNP program advisor, or you could make use of the services offered by us at capstoneproject.net. You can ask us to provide you with capstone project proposal examples 24/7. Home to a team of expert professional writers, we are available 24/7, and we guarantee quality and on-time delivery. Professional and diligent to a tee, we offer help with a wide range of capstone projects, from nursing to technology, MBA to DNP.
Contact us today to find out more about DNP capstone project ideas!